As a result of the significant disruption that is being caused by the COVID-19 pandemic we are very aware that many researchers will have difficulty in meeting the timelines associated with our peer review process during normal times. Please do let us know if you need additional time. Our systems will continue to remind you of the original timelines but we intend to be highly flexible at this time.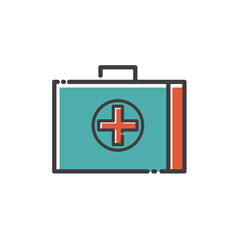 Proteomics is a relatively new field of research that evolved from electrophoresis and the desire to investigate proteins on a genome-wide basis. More recently the development of chemical proteomics marks the crossing of proteomics into the discipline of chemistry and is quickly becoming an integrated research engine that bridges the hurdle of identifying protein targets of biologically active small molecules with unknown modes of action. Please check out our thematic series on chemical proteomics.
Editors
Editors-in-Chief
Prof Ho Jeong Kwon, Yonsei University, South Korea

Read Editor's profile
Aims and scope
Proteome Science is an open access journal publishing research in the area of systems studies. Proteome Science considers manuscripts based on all aspects of functional and structural proteomics, genomics, metabolomics, systems analysis and metabiome analysis. It encourages the submissions of studies that use large-scale or systems analysis of biomolecules in a cellular, organismal and/or environmental context.