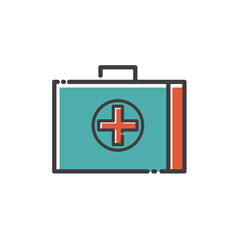 Proteomics is a relatively new field of research that evolved from electrophoresis and the desire to investigate proteins on a genome-wide basis. More recently the development of chemical proteomics marks the crossing of proteomics into the discipline of chemistry and is quickly becoming an integrated research engine that bridges the hurdle of identifying protein targets of biologically active small molecules with unknown modes of action. Please check out our thematic series on chemical proteomics.
Editors
Editors-in-Chief
Prof Martin Latterich, Proteogenomics Research Institute for Systems Medicine, USA
Prof Ho Jeong Kwon, Yonsei University, South Korea

Read Editors' profiles
Aims and scope
Proteome Science is an open access journal publishing research in the area of systems studies. Proteome Science considers manuscripts based on all aspects of functional and structural proteomics, genomics, metabolomics, systems analysis and metabiome analysis. It encourages the submissions of studies that use large-scale or systems analysis of biomolecules in a cellular, organismal and/or environmental context.
Affiliated with

Proteome Science is affiliated with the Korean Human Proteome Organization (KHUPO). KHUPO is a global leader in both domestic and global proteomics research, establishing an industry-academia-government joint cooperation system to effectively carry out global proteome projects and research such as the human genome project.